Cashless catering at HUNGEXPO
April 03rd, 2018
From 23rd March 2018, HUNGEXPO introduces the well-known HelloPay cashless system to their events, which means that visitors can pay by credit/debit cards or by HelloPay card instead of cash at the catering units of HUNGEXPO Budapest Fair Centre.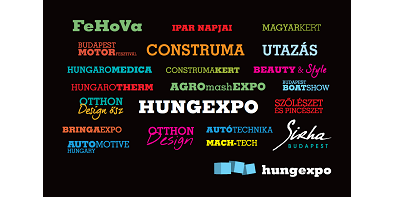 The HelloPay card can be used all year around (the balance is available for 180 days after the last transaction), at festivals, in restaurants, bars and clubs. The HelloPay cashless system reduces waiting times at the catering units. The money, credited to the card can be used all year around, moreover losing the card does not jeopardize the total balance. Visitors can pay for food and beverages by card or a credit card with Paypass feature. HelloPay cards are available at charge points for a deposit of 500 HUF; pre-charged cards can be purchased at ticket sales points with 5000 HUF and 10000 HUF balance for cash. The deposit will be deducted after the first top up. The balance and the deposit may be claimed back at the appointed spot(s) at the event venue during opening hours.
The list of top-up and refund points within the venue can be found on the event's website under visitors' information.
For further information click HERE